Hi Juan:
While I simulate the diode using example files. I get a result like below.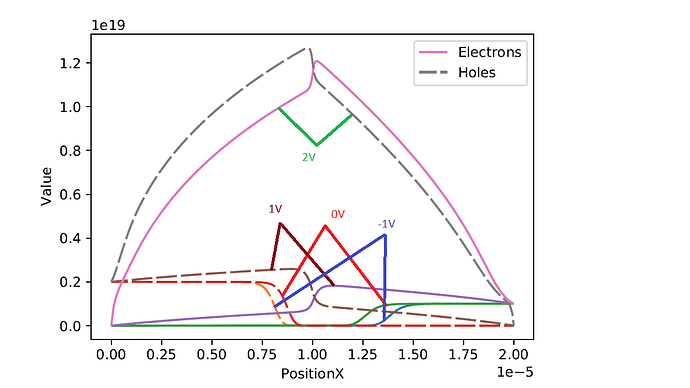 For the reverse biased condition, the space charge region expands with bias.
Under low positive bias, the width of space charge region grows narrower.
But while the bias over 1V, the carriers density for both electron and hole
increasing obversely.
I doubt this result. Whether the real diode should present such a scene?
Regards,
QS.C